Description:
Should a website design be timeless or trendy? Read on to get a clear idea about designing a website that lingers in the mind of your users for a long.
What doesn't change with time can be rendered irrelevant. But that doesn't at all apply to art and beauty. Art and beauty enhance their appeal with time. The same applies to website design in recent times. Branding companies try their best to make the website design as relevant as possible. Regardless of the type of website genre, the first thing that catches the eye of your target audience is the look. When you make the right impression, they will stay glued to your website and come back for more. However, the same rate of engagement can be achieved with trendy website designs.
If you happen to ask the creative agencies, they will be more inclined towards remodeling your website and tuning it with the latest trends. At the same time, some website service provider companies will opine in favor of timeless design.
What should be your pick?
Trendy vs. Timeless Website Design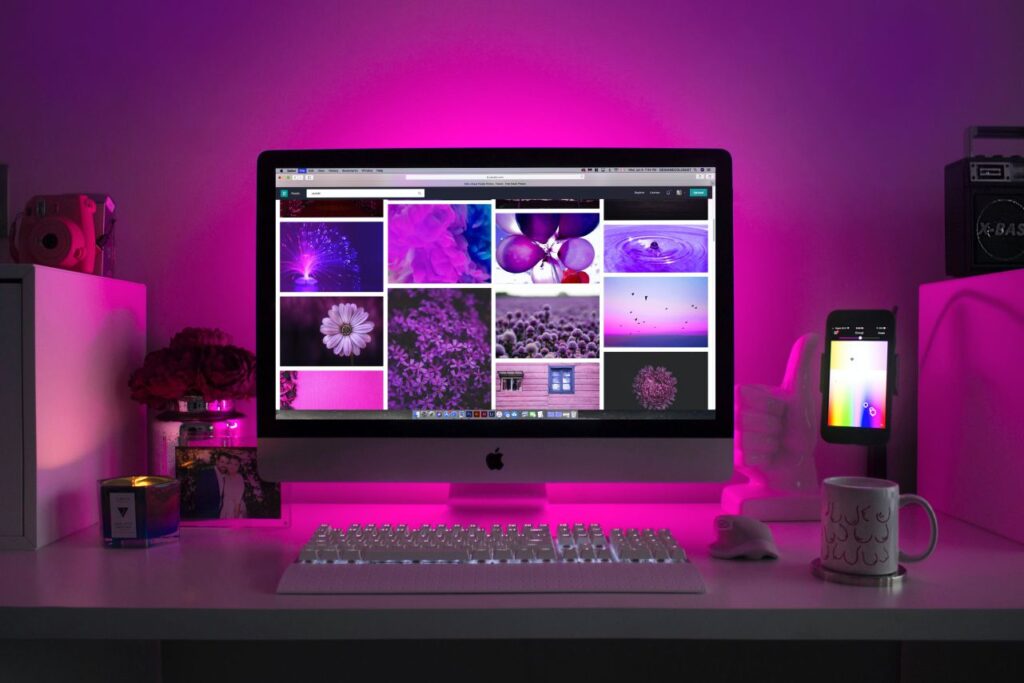 Let me drop a truth bomb.
Website design trends frequently shift as web design company evolve.
The "web 2.0" appearance is one current web design fad. Since it can relate to both the present growth of the Internet into an increasingly sociable community and the current design craze utilizing gradients, wide sans-serif font, and vector art, the term "Web 2.0" is ambiguous. When I speak to web 2.0 in this post, I'm talking about the current fashion in graphic design.
Many excellent websites adopt the web 2.0 aesthetic (Freelance Switch, Tea Round, and Lemon Stand, to name a few). Is it awful that they're employing a design that should likely be out of date within the next few years to be trendy? No, not always.
For designers, being relevant to our client's needs makes up a significant portion of the value we can provide. To put it another way, we are important to our clients even though we comprehend current markets, current technology, and how to communicate to people (customers) using the most up-to-date technology in a way that is visually appealing.
If your website appears antiquated, you are conveying the wrong message to potential customers. Their perception of your worth is weakened. This awareness of current events is always crucial when designing a website for a customer. However, it differs based on your industry. Hence, before availing of web design services, you can convey your expectations to your partner agency.
Your brand must convey to potential customers that your company understands them, as is previously indicated that web design is a component of your brand.
What are the Best Practices for Achieving Timeless Website Design?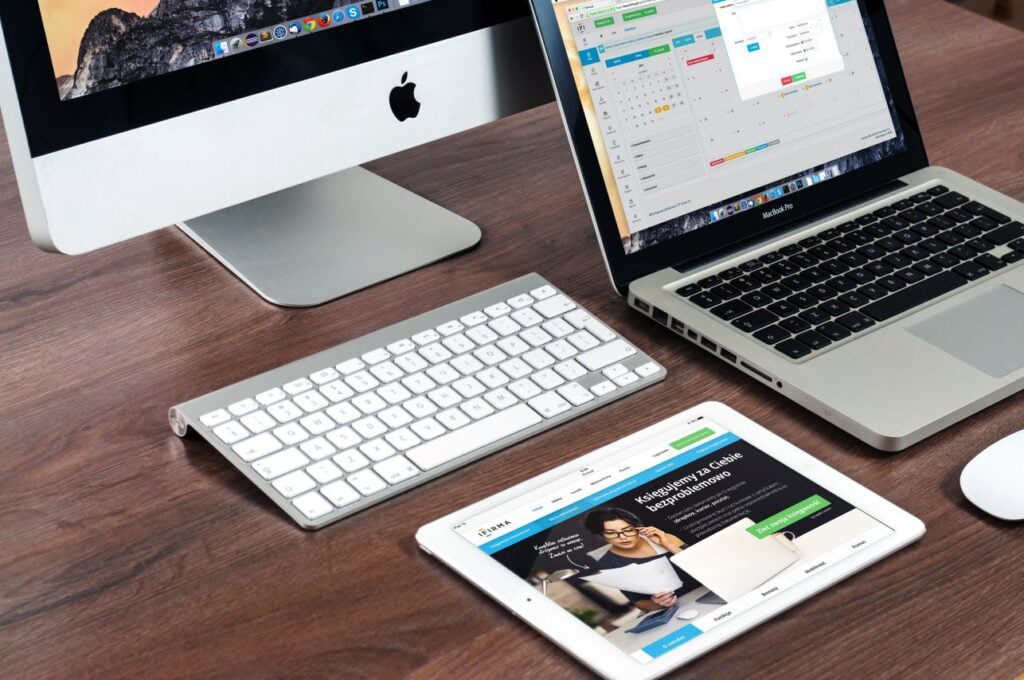 ● 3D
Web design is increasingly using three-dimensional (3D) effects. These effects can give your website depth and dimension, increasing visitor immersion and engagement.
● Video Material
Video is a potent medium, and its significance in web design will only grow. Videos may be considerably more entertaining than static text when it comes to telling tales, illustrating ideas, and showcasing goods or services.
● Animation
A website's visual appeal and excitement can be increased via animation. Whether it's just animated graphics or elaborate video animations, we'll see more animation in 2022.
● Scrolling in Parallax
Using a method called parallax scrolling, various items on a website can scroll at various rates, giving the impression of depth. This style is ideal for narrative.
● Adaptive Design
Responsive design is vital since more people are using mobile phones to access the Internet. With this layout, your website will look fantastic and work properly on all devices, irrespective of screen size.
● Layouts based on cards
A common design style that presents content in neat, orderly pieces is the card-based layout. This strategy is ideal for websites that must provide large design amounts of data in a clear, digestible manner.
● Materials selection
The Google-developed style known as "Material Design" combines layering and shadows to give flat components depth and substance. As designers explore methods to bolster the personality and intrigue of simple designs, this trend is growing in popularity.
● Ghost Options
Ghost buttons have a "spooky" appearance and are semi-transparent. These buttons can produce a sophisticated yet subtle call to action.
● Broken Grid Structures
Broken grid arrangements depart from the conventional rectangular grid. This strategy is ideal for artistic companies or websites since it may provide visual appeal and excitement to a design.
● Mind the Microinteractions
Small, interactive components known as micro-interactions enhance user experience. These components, which can include anything from straightforward animations to intricate functionality, are becoming more and more common in web design.
An additional well-liked trend in web design is illustrations. You can select the illustrations that most accurately represent the character of your brand from a wide variety of pictures kinds. The most common kind of illustrations are listed below:
→ Illustrations created by hand: They are ideal for organizations with personal interaction because of their unique, handcrafted appearance.
→ Images in vector format: The quality of illustrations produced utilizing computer formulas can be modified to any size. As a result, they are perfect for responsive website design.
→ Pictures that look lifelike: Digital paintings that approximate the appearance of traditional photography are called photorealistic illustrations. For making realistic scenes or photographs for your website, they are ideal.
→ Infographics: This style explains information aesthetically appealing using graphic design components, making it ideal for presenting difficult-to-understand topics or data.
Images that are cartoons. Cartoon graphics are a delightful and carefree approach to giving your website charm.
● Augmented Reality:
With augmented reality (AR), you may superimpose digital visuals over the actual world. A growing number of websites are using this technology to give users dynamically immersive experiences.
● Virtual Reality:
A computer-generated environment called virtual reality (VR) lets you experience a place or situation like when you're actually there. Although this technology is frequently employed in video games, it is also more used in web design since it enables the creation of compelling user experiences.
Web design trends come and go rather frequently, but one seems to be sticking around: the vintage look. Vintage style is defined by its ageless, classic appearance, and it has long been a favorite in website design.
Bonus Tip
Being timeless doesn't mean you follow age-old practices. It is important to keep aside some room for the trend to sweep into your website design. The trend we are talking about is dark mode.
The dark mode look has become a big design trend in recent years. This is merely a light-on-dark color pattern, to put it simply. You utilize light-colored text, graphics, and other items on a dark background.
A gloomy theme isn't appropriate for every industry, though. For businesses that need to produce a dramatic or opulent atmosphere, it's a marriage made in heaven.
But this dark theme isn't simply visually appealing. This color scheme might be a wise choice if you run a website that visitors will linger on for a while (like Netflix). According to some, it's more comfortable for the eyes.
But keep in mind that not all individuals will enjoy it. Hence, you should always consider keeping a toggle to turn off the dark mode on your website, where your end users can locate and access it easily.

Author Bio: Brijesh Jakharia
Brijesh Jakharia co-founded SPINX Digital in 2005 and takes great pride in crafting web and mobile marketing solutions for mid-market businesses to enterprises. Marketing is his passion, and the thrill to build a brand from the ground up has helped him craft successful brand stories for world-class clients. While not at work, he loves to spend his time on research and reading digital content stories.
Jacob is a Digital Marketing fanatic. He loves to learn and implement new techniques to highlight the best practices in search engine optimization and Facebook Ads.
He is always seeking knowledge and opportunities so he can share his acquired wisdom with the world.
He started working at a small marketing firm early in his career and learned how to create social media and email marketing campaigns. From there, he moved on to work at a more prominent digital marketing agency, where he learned about SEO, PPC, and CRO.
He loves to study and research different SEO and CRO strategies so he can apply them in his work. He firmly believes that the people and clients he's worked with have influenced his skill growth, and he loves to help others improve their skills.
He's very driven and continually seeks ways to solve problems, create new innovative ideas, and increase his knowledge. Jacob always ensures that his work is done professionally and accurately. In his free time, he loves to go for long runs, listen to music, and spend time with his family.
About this blog
We help our clients through our services and write our novel findings through our blog to help out others.
Request a free quote
DroidOwl offers time tested Facebook Advertisement, Search Engine Optimization, and Web Development services that help brands attain and retain customers.
Subscribe to our newsletter!