Visibility is the ultimate goal for all businesses but more so for small business enterprises and startups.
With a concise budget and minimum workforce, marketing tactics cannot hire giant billboards or print advertisements in newspapers. A less flashy option is required. Something equally powerful but cost-effective and customizable.
The answer lies in SEO.
Search Engine Optimization is the perfect methodology to boost your rankings, reputation, and overall business online. It works well for propaganda, especially for small businesses, due to its effectiveness and level of reach.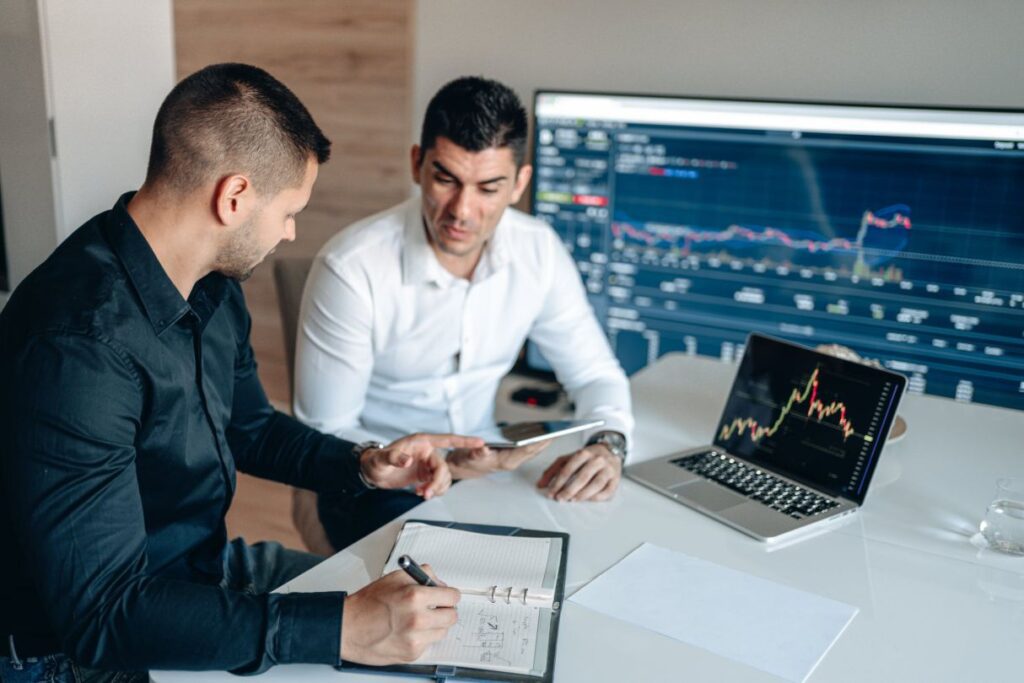 In this method, content is king. SEO helps in creating optimized websites with more optimized content that works well with Google's intricate algorithm.
By mastering this, small businesses can increase dwelling time, decrease bounce rate, get more customer conversions, get decent SERP rankings, and more website traffic.
This spreads the word about your company's existence to local consumers. Your website will start appearing on their search pages.
16 Detailed Reasons Why Small Businesses Are Incomplete Without SEO
Attract More Organic Traffic
In the world of paid advertising, organic search-generated web traffic still remains to rule the roster.
A report by Bright Edge Research states that 53.3% of all web traffic comes from organic search. And also, that 63% of online marketers prefer this method to boost sales. Moreover, they found most B2B companies generate 2x more revenue through organic search.
And SEO helps in generating a large amount of organic traffic to your website through keyword targeting. By incorporating a specific set of keywords in your content, your target audience will be able to find your company with ease and with no external input.
Organic traffic and high click-through rates are still Google's high-ranking factors. A healthy inflow of organic traffic consistently means higher SERP rankings which bring more visibility.
Brings More Attention to Your Business
The ability to build a solid online profile is one of the most significant advantages of SEO. It helps you and the search engine by bringing relevant information to the user.
Keywords bring the customers closer, and in turn, get Google's attention on your website as well. And as this trend continues, the chances of your website being one of the top four links on SERP get better.
Better SERP rankings get more visibility than paid ads or even social media. With the help of Local SEO, you can start making customers see your business as the solution to their query.
Improve Your SERP Rankings
Visibility, credibility, authenticity, all of this can be achieved in one stroke- high SERP rank.
By ranking better on the search engines' results page, your click-through rate will increase exponentially. Repeatedly appearing on SERP will automatically attract more organic traffic.
Producing better content that is authentic and filled with important keywords is one of the most reliable ways to get your ranking higher. Optimizing your website with better UX features and making it user-friendly is another helpful trick.
Build an Unshakable Online Reputation
Online reputation management is no longer a choice. Every business must invest in this. This is because blemishes on your online reputation will affect your offline reputation as well.
People no longer want to see overly optimistic content which speaks only about the company's achievements and heroism. They want to see meaningful content that adds to their knowledge, which they can share with their clients and social media.
Use SEO to promote such content and focus on customer relations to have a stable, untarnished online image. Build trust and establish authenticity at every step with SEO-induced content, marketing, and social media strategies.
Gain Credibility
The higher the rank you get, the chances of Google trusting your website becomes better. And when Google trusts you, so will your consumers. This makes it way easier to gain more customer conversions and generate new ones.
Producing non-plagiarized content, clearly displaying your contact information, having a user-friendly website with trust symbols, and a reachable customer care line are all tried and tested methods to gain credibility.
Also, creating as many backlinks as possible does wonder to your company's reputation. A backlink is merely a link from an external website back to yours. This goes to show to what extent other businesses trust yours.
Understand Your Target Audience Better
Whoever starts reading up on SEO will come across a massive chunk of keyword research and its importance on digital marketing. Also, it is a terrific way to learn more in-depth about your target audience as well.
Only when you know and understand their needs, wants, likes, and dislikes will you curate content accordingly. You will also learn where and how to generate keywords, place them in your content, and the types of content you can use them in.
This plays a crucial role in attracting organic traffic.
Produce Optimized Content
Websites that help Google remain the biggest search engine by providing authentic content will be rewarded. In simpler terms, you help Google; it will help you in return.
This is the most crucial step in setting up your business online. There is no other element more vital than content. Marketers, SEO experts, digital marketing companies, marketing firms, and others swear by its effectiveness.
Make it your priority to create authentic, knowledgeable, relevant, and fresh content every day. This can be displayed on your website, social media handles, LinkedIn profile and circulated to everyone on your mailing list.
Content creates dialogue and conversation. This will directly market your company and help in establishing your brand.
Your Website Becomes User-Friendly
People who find your website accessible, simple to navigate, and easy to understand will browse longer. They are more likely to make a purchase too.
And this is what Google is looking for as well. An overall satisfying user experience is one of its high-ranking factors in 2021.
To attain this, one needs to have an eye on page load speed, website layout, trust symbol placement, easy-to-use payment portal, optimized images and videos of products, and more.
Make sure your layout works well for desktop and mobile. And spot and solve your 404 error pages. All of the above points are excellent boosters for SEO and page rank as well.
Social Media Handles Get Active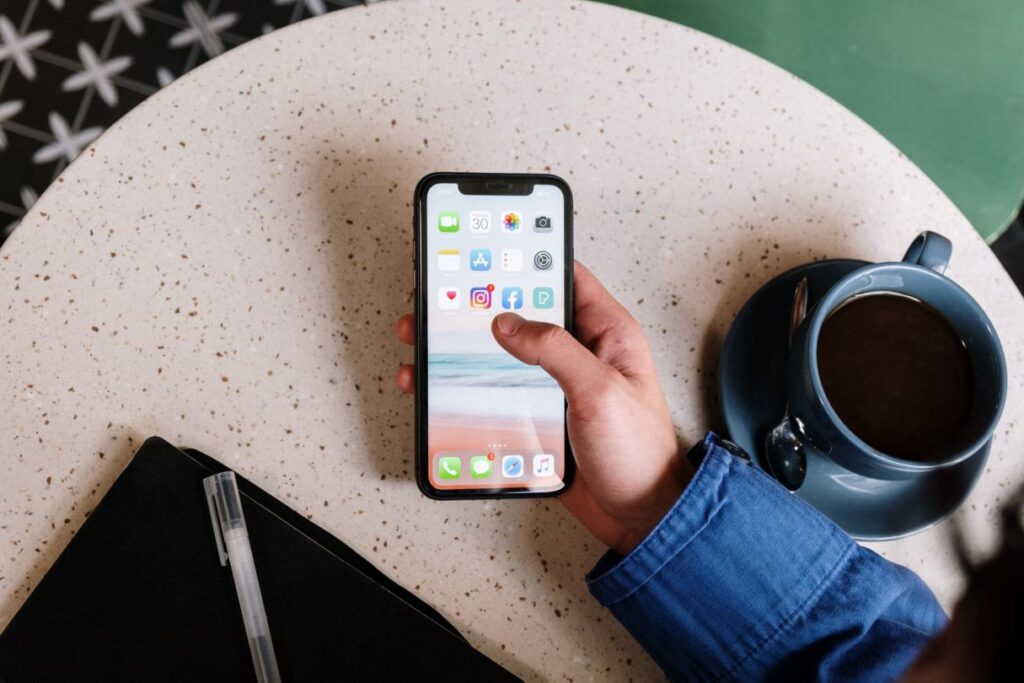 Social media marketing is another critical part of SEO, though the effect on each other is indirect and minimal.
Once you get to know the trending keywords and topics, you can share them on the company's handles and gather more attention on your products or services.
Engaging your client community is another option to generate meaningful feedback. With this you can correct glitches before Google takes a note of it and demotes your ranking.
Social media is a powerful tool to maximize brand exposure and awareness.
Better Chances at Lead Generation
SEO does have an indirect but complementary effect on lead generation. Sales executives focus on getting customers who make purchases while SEO gets them to come to see your website online.
Slightly different, but both have a common goal- Increase ROI, customer base, and profit.
With the help of keyword use and content, SEO puts the spotlight on your website. As click-through rates increase, naturally, so will your rank. This further makes it easier for new users to spot you.
Efforts of SEO can be combined with your sales team to convert window shoppers into buying customers.
Customer Conversions Increase
While working on your improving SEO tactics, your website will invariably go through a significant makeover. It will get easier to use, aesthetically pleasing, and optimized for keywords as well. This is one of the major features to have that cements customer conversions.
When customers have hassle-free time shopping online, they will return soon. According to Monster Insights, SEO can increase conversions by 14.6%.
One tip is to look for highly searched local keywords and incorporate that in your content, meta headings, subheadings, alt tag, etc.
Also, display reviews from crowdsourced platforms like Trustpilot, Google Reviews, Yelp, Yahoo on your website to establish trust.
Stay One Step Ahead of Competitors
This is a unique advantage of following SEO methods. It allows you to spy on your competitors ethically. If you do not want to be another needle in the haystack, competitor analysis will help portray your specific strengths.
SEO companies like Moz, SEMrush, Ahrefs, HubSpot offer good packages exclusively for in-depth competitor analysis. Using these tools, you can find out what keywords they are using that you are missing out on, the type of offers, website layout, marketing methods, and more.
Knowing your industry and top competitors well will also help this cause. Keep an eye on their backlink sources, type of content, among other factors.
Maximize & Capitalize on Brand Awareness
SEO is an effective method that boosts your brand awareness and exposure. Its ultimate goal is to spread the word about your company's existence.
You can combine offline methods and SEO like door-to-door campaigning, flyers, and ads in newspapers, TV/Radio announcements, and host charity events.
On the other hand, Link building and optimized content are your SEO-backed methods to boost brand image. These go a long way to show that other trusted brands trust you.
For example, if your company's infographic gets backlinked by Search Engine Watch, your credibility increases manifold. The same goes for content as well. Keep pitching new ideas and articles to well-established blogs and websites.
It is an excellent way to boost your overall brand popularity and social and online reputation.
Easy to Stay Within a Budget with SEO
SEO is a crowd favorite with startups, medium and small businesses due to its flexible budget.
Businesses can either choose to have a specialized SEO team internally or hire an expert. Both scenarios work out cheaper when compared to other offline advertising options.
When considering the long-term benefits, SEO works out much cheaper than other traditional marketing options. Moreover, reports and extensive research have proved that SEO shows solid, reliable results in 3-6 months of starting.
Buying special programs from SEO companies like Moz, HubSpot, and others can also fit in your budget as they offer affordable deals.
Also, as the ROI is profitable when done right in SEO, setting aside a separate budget for SEO is an investment and not an expense.
Get Accurate Analytics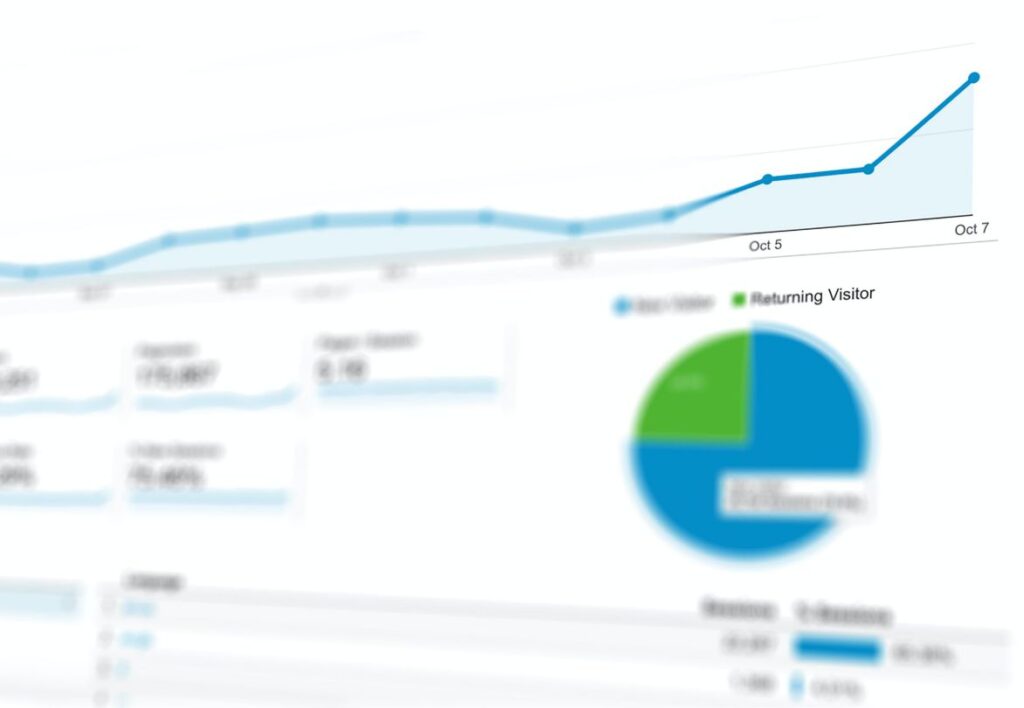 The most comforting feature of SEO is that its results can always be measured. You can keep a constant track of your growth. This way, you can find out whether your efforts are going in vain or not.
Every aspect of its work can be monitored closely by you and your team, right from backlink sources, keyword trends, click-through rate, organic traffic, views, and more.
Community engagement can also be tracked by keeping an eye on social media posts and how responsive your campaigns are.
Email marketing is another valuable tool of SEO that can disseminate your ideas and motto to your client, competitors, and market experts. Campaigns organized here too can be analyzed and monitored.
Products & Services Can Shine Online
As SEO requires product description, tags, meta tags, and alt tags to be optimized with keywords constantly, your products will come right on top of SERP. This will draw greater focus on your products as people can find them much more accessible.
For example, if a user types 'ripped blue jeans near me' in a search bar, automatically photos of products from Levis, Amazon, Flipkart, and other popular eCommerce stores pop up. This gives more incentive for users to visit your website.
Also, this gives you a chance to display high-quality, optimized photos and videos of your products. This again is a ranking factor Google looks for. By compressing these images, page speed will increase, which is again a brownie point regarding page rank.
Author Bio:
Joseph Schneider is the Marketing Director at Haitna Digital. With high-quality content and targeted content marketing campaigns, he has helped hundreds of SMEs to increase their inbound leads organically.
Jacob is a Digital Marketing fanatic. He loves to learn and implement new techniques to highlight the best practices in search engine optimization and Facebook Ads.
He is always seeking knowledge and opportunities so he can share his acquired wisdom with the world.
He started working at a small marketing firm early in his career and learned how to create social media and email marketing campaigns. From there, he moved on to work at a more prominent digital marketing agency, where he learned about SEO, PPC, and CRO.
He loves to study and research different SEO and CRO strategies so he can apply them in his work. He firmly believes that the people and clients he's worked with have influenced his skill growth, and he loves to help others improve their skills.
He's very driven and continually seeks ways to solve problems, create new innovative ideas, and increase his knowledge. Jacob always ensures that his work is done professionally and accurately. In his free time, he loves to go for long runs, listen to music, and spend time with his family.
About this blog
We help our clients through our services and write our novel findings through our blog to help out others.
Request a free quote
DroidOwl offers time tested Facebook Advertisement, Search Engine Optimization, and Web Development services that help brands attain and retain customers.
Subscribe to our newsletter!