Saturation in web searches is increasing day by day. Making a web page is easy as compared to previous times but getting it enough web traffic is difficult more than ever. A business that is thriving and a flop one has a difference that the thriving one is being displayed more and more on the front page of searches.
Even millions of people are searching for SEO every day. It has become a necessity nowadays to get your website optimized through some SEO guy or a company.
COVID-19 Pandemic
Now that the Corona Virus Pandemic is going on, business society throughout the world is in stress. Most of the countries are going towards lockdown. Industries are not allowed to produce and the market is down to a considerable rate.
Small businessmen are living hand to mouth and are trying so hard to survive this. The depth of the economic impact is so high and complex.
In such conditions, the SEO industry is also affected but not as drastically.
People are more reluctant to leave their homes due to the worse situation. The areas and markets which were crowded in the past are deserted now. As in the 2008 recession, sales are going less and less as the day passes. As the sales are going down, industries are going down.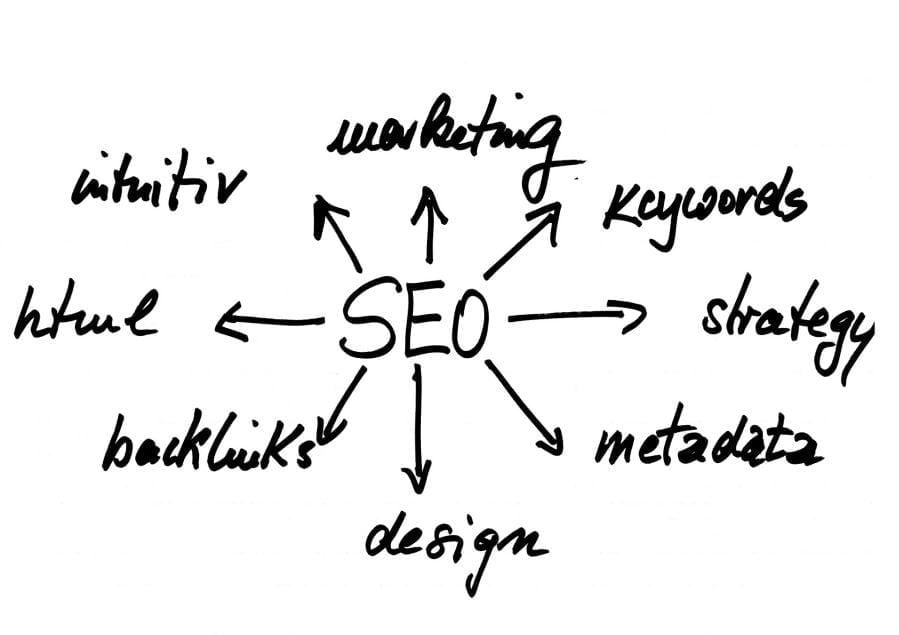 The SEO industry is affected by this because the clients they had are not their clients anymore.
Industrialists and other businessmen don't have enough money to put into the SEO. Most of the industries worldwide are suffering from the effects of coronavirus and so the money is just not there.
How Corona Virus is affecting the SEO industry's economy?
Globally 2.7 Trillion dollars are expected to be lost due to this pandemic but the good news for the SEO industry is that online business is exponentially increasing its sales worldwide. As the people fear to go outside their houses so they are ordering the things they need online.
Online sales from food items to wearing items and baby items have increased a lot. People are staying at home and are using the internet for passing the time. This gets more potential traffic on the internet and is good for online businesses especially those which sell products of daily use. What is good for an online business is good for the SEO industry.
Web Traffic
Also, the trends for receiving web traffic are chaotic these days. Some of the industries like the travel industry, construction industry, advertisement industry are at a loss so the SEO people linked with these are automatically affected badly.
On the other hand, some industries like the media industry, finance industry, healthcare industry, and the pharmaceutical industry are selling products more than ever and are automatically getting the web traffic without optimization. People are searching for the products themselves.
Local SEO is affected brutally as people kept themselves from the unessential local businesses.
Who Search Engine Optimizer can benefit from it?
During this economic downturn, the competition is less so you can get more and better results. Companies are getting bankrupted as they are not able to pay their debts. Many people are slowing down or closing down their businesses and those who are not, are aiming to double their tries of getting the traffic and of advertising as this can give long term results.
In such cases the SEO industry still gets clients. Although lesser clients are there, but still some are better than none!
About DroidOwl: DroidOwl is a Digital Marketing Company that works for its clients' to achieve positive ROI through funnel designing, organic SEO, and strategic Facebook advertising.
Jacob is a Digital Marketing fanatic. He loves to learn and implement new techniques to highlight the best practices in search engine optimization and Facebook Ads.
He is always seeking knowledge and opportunities so he can share his acquired wisdom with the world.
He started working at a small marketing firm early in his career and learned how to create social media and email marketing campaigns. From there, he moved on to work at a more prominent digital marketing agency, where he learned about SEO, PPC, and CRO.
He loves to study and research different SEO and CRO strategies so he can apply them in his work. He firmly believes that the people and clients he's worked with have influenced his skill growth, and he loves to help others improve their skills.
He's very driven and continually seeks ways to solve problems, create new innovative ideas, and increase his knowledge. Jacob always ensures that his work is done professionally and accurately. In his free time, he loves to go for long runs, listen to music, and spend time with his family.
About this blog
We help our clients through our services and write our novel findings through our blog to help out others.
Request a free quote
DroidOwl offers time tested Facebook Advertisement, Search Engine Optimization, and Web Development services that help brands attain and retain customers.
Subscribe to our newsletter!