You must stick to all those healthy habits required to rank higher in the search engine web pages if you want to increase organic traffic to your website. You can evaluate the efficacy of your methods by conducting an audit.
If you are familiar with the idea of SEO, you should also be aware of the numerous SEO tactics that can help you rank the content of your website on search engines. In addition to producing quality content, following a few easy procedures is crucial to improve your content's search engine ranking. But before getting to the, it's important to understand SEO audit.
What Is An SEO Audit?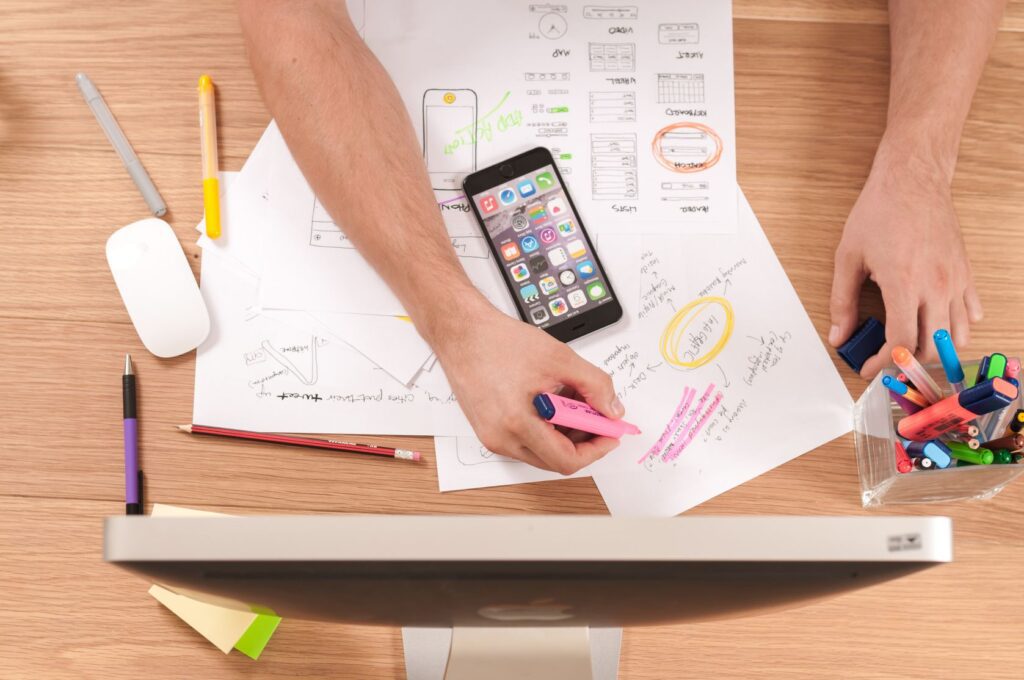 If you don't know much, search engine optimization, or SEO, refers to strategies or tactics you can use to rank higher on the search engines. An SEO audit analyzes your web presence against the best SEO practices.
By auditing, you can understand your website rankings and your marketing strategies. This will allow you to create a better plan that can have measurable results in the future. Some of the issues an SEO audit can reveal are:
On-page SEO issues
Technical SEO issues
Website structure issues
Website user experience issues
Gaps in your content
An SEO audit can show you the issues by focusing on site structure, user experience, indexing, and crawlability, among other things.
Now that you know what an SEO audit is, you can check out the following ways to conduct the SEO audit and work on improving your website ranking.
Website Speed Testing
Conducting an SEO expert audit may include checking the speed of your website. Since readers or visitors spend an average of 5 to 10 seconds on a website page, site performance is crucial in attracting more organic traffic to your website.
If your website's speed is slow, readers and visitors will become disinterested, raising your website's bounce rate. You must utilize the appropriate tools to ensure your faster site speed because it might hurt how popular your website is.
Optimize Google Business Profile
People search for local businesses on the internet to get more information. If you are not there, your competitors will get many potential clients. This is why it's important to register and optimize a business profile with Google.
You can use an online tool for Google My Business SEO Audit to see what you need to improve. With a numeric score and clear instructions, you can ensure that your business appears higher in search results. 
Easily Accessible HTTP Site
As search engines cannot "see" your website content, ensure only one version of your site can be browsed. It is also not possible for search engines to distinguish between different versions of your site.
If you do not address this problem, unusual events may occur. If your website is one of those that only supports the HTTP format, you should only post your material in that format.
Although it is not encrypted, this format is regarded as needing to be more secure, so it is essential to adhere to it when developing and distributing web content for optimum outcomes.
Correct Page Title
Having quality website content is sufficient if you include a suitable page title. The same logic also explains why search engines will only rank the content of your website about the page title.
For instance, you should make a page title pertinent to the topic if you have published content regarding SEO strategies.
Meta Descriptions
The meta descriptions greatly influence the ranking of the website content. The subject matter of the content is briefly described in a line or two that make up the meta description.
Your content will be ranked by Google search engines based on what is described in the meta description.
Although it is believed that meta descriptions cannot directly impact search engine rankings, they are nonetheless crucial for improving rankings.
Use of Keywords Correctly
Using the right keywords is crucial if your site content ranks higher on search engines. Because of this, if you intend to conduct a thorough audit, you must ensure that your keywords are used appropriately in the online content.
Check Indexing Issues
Among the easiest things you might miss in your efforts to improve your website ranking is indexing. For any webpage to rank on Google, it needs to be indexed by the search engine. If your web pages aren't indexed, you can do a million things and still not get ranked on Google.
To check, you can look for issues in the Google Search Console. The "pages" report can be found under the "index" section. After clicking on it, you will see a graph of all the pages based on their indexing. Also, the tool will give you a list of reasons why your web pages haven't been indexed. You can go through them to find out what you need to do to get the web pages indexed. 
However, not every single web page on your site needs to be ranked; therefore, it doesn't need to be indexed. For instance, you don't need to rank pages with redirects or feed pages.
Conclusion
The above actions are some of the basic procedures to conduct a technical audit for optimizing online content under SEO recommendations. These methods are pretty straightforward and efficient for boosting website visibility.
Jacob is a Digital Marketing fanatic. He loves to learn and implement new techniques to highlight the best practices in search engine optimization and Facebook Ads.
He is always seeking knowledge and opportunities so he can share his acquired wisdom with the world.
He started working at a small marketing firm early in his career and learned how to create social media and email marketing campaigns. From there, he moved on to work at a more prominent digital marketing agency, where he learned about SEO, PPC, and CRO.
He loves to study and research different SEO and CRO strategies so he can apply them in his work. He firmly believes that the people and clients he's worked with have influenced his skill growth, and he loves to help others improve their skills.
He's very driven and continually seeks ways to solve problems, create new innovative ideas, and increase his knowledge. Jacob always ensures that his work is done professionally and accurately. In his free time, he loves to go for long runs, listen to music, and spend time with his family.
About this blog
We help our clients through our services and write our novel findings through our blog to help out others.
Request a free quote
DroidOwl offers time tested Facebook Advertisement, Search Engine Optimization, and Web Development services that help brands attain and retain customers.
Subscribe to our newsletter!