Summary: As most successful entrepreneurs say, if you have a product to sell, there is always a right path to take and market them to the audiences who matter. You can always explore many marketing tactics as a newbie, such as the B2B marketing strategies. So, If you want to delve deeper into B2B marketing, what specifics you need to master and how to surmount the contemporary business landscape, you are on the right page. This article will enlighten you about the different B2B marketing approaches that can serve as your guide.

If you are a starting business, you might hear about B2B marketing strategies often. The meaning of B2B (business-to-business) marketing is any strategy or content employed by one business to seek out and offer products or services to another company. This marketing strategy intends to assist your business reach other firms, circulating compelling experiences, and eventually driving revenues. Simply put, B2B is a method of the transaction between two or more industries involving producers and wholesalers or wholesalers to small-scale retailers.
For instance, a manufacturer of tools and other vehicle-related equipment (tires, batteries, etc.) sells its goods to an automobile company. Here, you can tell that operations occur along the supply chain, wherein one business purchases raw or ready-to-assemble materials from another company to generate an actual product. Therefore, structuring a B2B tactic demands careful planning, coherent and precise execution, and excellent management.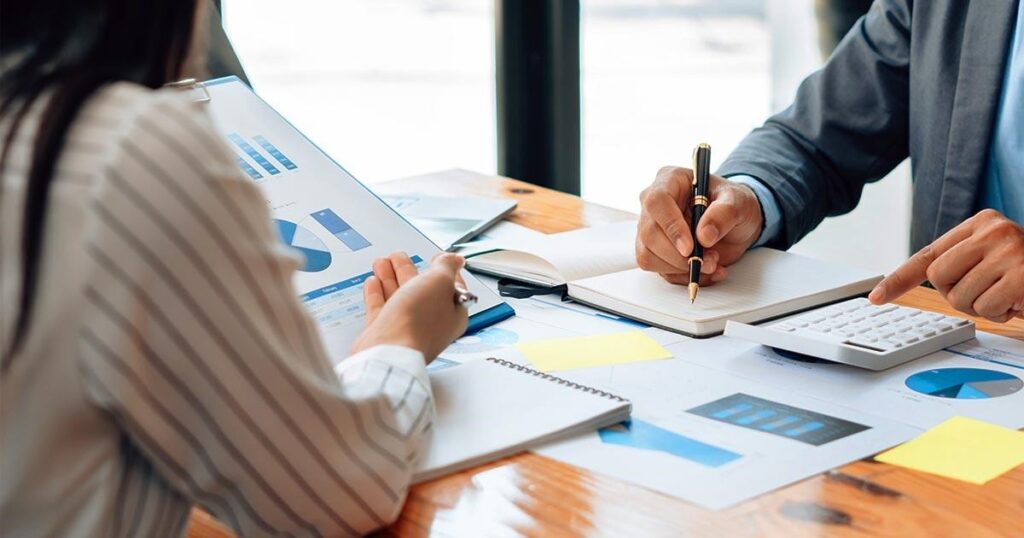 Why B2B Marketing?
The brief explanation above might make you think, "B2B is so challenging and demanding," or any other overwhelming remarks. But NO. Most B2B marketing strategies are beneficial, mainly for startups like you. It is not complicated when you learn more about it, get used to it, and eventually practice it like a pro. To fortify the power of B2B, here is another marketing strategy that can serve as your benchmark in assessing B2 B's capability to energize you in this field.
Along the way, it is normal for you to encounter the term B2C (business-to-consumers) marketing, which is different from B2B marketing. You can adapt these two strategies, but mind you, they vary depending on several factors. The former orients its ways to the consumers, while the latter centers on building relations with other businesses. Here are some notes you can take to have a more explicit discussion about what sets B2B from B2C.
Ideal Group

B2B Marketing aims to connect with groups of people in businesses or organizations and buying centers.
B2C Marketing gears toward the individual consumers of products and services.

Involved People

In B2B Marketing, more than one person makes the procuring decision.
In B2C Marketing, only one person usually decides, but a discussion with family members and close ties validates the decision.

Products or Services

Regularly, B2B Marketing includes complex goods or services that require a more comprehensive explanation and are tailored for long-term investments.
On the other hand, B2C Marketing is not as complicated and often involves products for daily consumption.

Publicity and Communications

In B2B, multi-channel communication is not yet extensively utilized. It is more objective or fact-based and deals less with emotional marketing.
In contrast, B2C marketing strategies revolve around consumers' needs, desires, and sentiments.
As you can distinguish, B2B is a distinct way of marketing. Mayhap you might feel a bit stunned by the weight and value it requires, especially for startup businesses. But swear, B2B marketing can level up your game and will convert your strategies into sales opportunities, leads, strong partnerships, and actual profit. Here are other reasons to reinforce why you should try to look at what B2B marketing strategies can do.
There is no better way to expand your connections and eventually have a healthy relationship with your stakeholders than B2B marketing.
The essence of B2B marketing is to transform your business into a household name, making other companies familiar with your products or services.
In executing strategies and analyzing results, B2B marketers maximize profits and develop market shares by optimizing their websites and endeavoring in lead-generation services that assist in reaching decision-makers.
Although not banking on emotions, B2B marketing strategies also explore several buying feelings. Despite having no direct interaction with audiences, business owners are still humans who have their fair share of sentiments. Hence, B2B tries to widen its horizon by simultaneously exploring a humanistic approach and data-driven tactics.
For reference, you can check what HubSpot does as a marketing software company because they are one of the most known marketers that engage in B2B marketing.
Besides, if you are a business focusing on graphic designing, you can explore removing bg and design tools for your creative works. This tool can elevate your craft by eliminating that eye-sore background and captivating more partners in the line.
B2B marketing strategies can help your startup business cut through the edge. Some might seem like theories, but they are all doable at your own expense. Here are some top five strategies you can delve into and practice by learning what it feels like to market your business to businesses.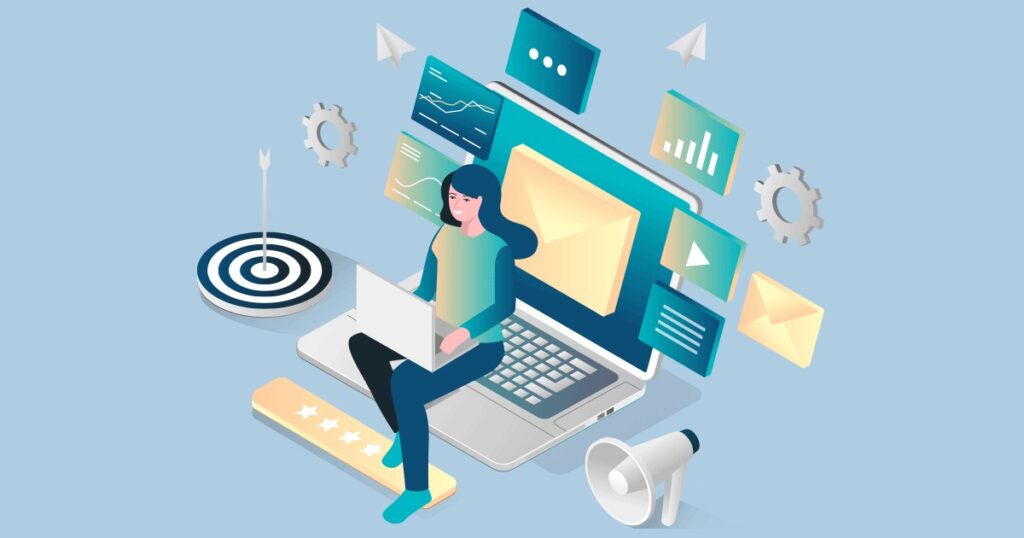 5 B2B Marketing Strategies for Startup Businesses
1. Email Marketing
Marketers believe that emails win the battle as the best content dissemination strategy. That is why it is no surprise that email marketing gained their trust regarding lead generation with roughly 59%. Also, 49% of B2B marketers graphed by eMarketer declared email marketing the best channel to drive engagement. But why is this so?
Email marketing is an efficient way to educate users about your brand's offer, cultivate current and generate new leads, turn prospects into actual customers, and consistently grab audiences' attention and loyalty. It is a type of marketing where you send campaign or brand messages to businesses and organizations instead of getting in touch with single consumers.
How To Make a B2B email marketing strategy a success?
The undisclosed magic behind a successful B2B email marketing strategy is thorough planning and superior execution. You need clear objectives, identifying KPIs to assess performance, crafting messages and roadmaps, good subject lines, and analyzing the results. It would be best if you considered these things since most individuals under organizations already have their respective working email addresses. With this, there is a high chance of connecting to these professionals once they check their inboxes during work hours. Apart from that, try to apply the following points:
State objectives and establish KPIs to measure success. Remember why and to whom you are writing the email for. Some common email marketing objectives include raising brand awareness, customer engagement, keeping customers, and moving consumers from one point of the conversion focus to the next. On the other hand, KPIs or how you will quantify your objectives must be on track. This process involves the MQL or number of Marketing Qualified Leads to SQL or Sales Qualified Leads ratio and pipeline-to-revenue conversion.
Expand your email list. It is ideal for you to collate up to 1,000 emails for your first campaign. This email list becomes your leading guide to contacting people who subscribe to receive emails from you. It is crucial to keep them all in files. You can gather more than thousands of consumers by sending them emails consistently.
Organize your email list. Having more emails on your list is okay, but always segment and clean them from time to time. Think like you are sorting your clothes based on color. Try to create a subset of emails by assessing what is common among them. With this, you can send emails to a particular group that is more personalized and tailored based on what your brand or campaign aims to reach.
2. Specifically, Target Millennials
This generation is defined by Gen Y or digital native individuals who transform how the modern business realm works. Based on the Pew Research Center, millennials born between 1981 and 1996 are the prime generation with smartphones and strong networks. According to Merit, roughly 73% of B2B buyers from this age group recognize them as the main bulk of the market. Hence, these figures make them a great target audience and even partners for your brands. So, here are some tips on how to target them.
They don't want the interruption. Millennials wish for good storytelling rather than hard selling your brand. You can resonate well with them by creating videos through short-form narrative videos on inspiring, youthful, and trending topics. Throughout the process, always recall that they don't want an episodic experience. Therefore, explore key business themes and avoid talking about your products alone.
Partner with a cause. Millennials are very civic-minded, which is an efficient way to touch their hearts. This generation loves to dwell on brands that have social relevance. They tend to switch from one product to another when they want to support advocacy, even if it is more expensive. Thus, you can try supporting charities and donating a portion of the proceeds to those who need provision. Always do this with a central stand concerning your business goals and mission to hit two birds with one stone.
Make creative and interactive content. Typically, millennials enjoy taking in information through visually appealing content and active participation. So, sharing social videos, blogs, chats, infographics, and polls are only some of the approaches you can take to reach them.
3. Boost Your Google Keyword Rankings
You can reach more potential consumers by advancing your keyword rankings on Google. You need to invest in this strategy to improve your visibility as a startup. You can do this through B2B Search Engine Optimization (SEO). In 2021, 56% of B2B buyers utilized web searches to find potential solutions to their concerns. And having a solid B2B SEO strategy will aid you in being their immediate consideration as decision-makers. Mainly, you can do this by adhering to these tips.
Conduct some keyword research. This point is a vital step for B2B SEO in identifying what your prospects are looking for on Google to become more informed before their actual purchases. Begin with typing your "seed" keyword, patiently trying each letter of the alphabet to collate more suggestions, and ultimately review the search engine results page (SERPs) and "people also ask" sections. These avenues lead you to answer how you can upraise your game to land on Google's first page.
According to Google, other factors regulate a page's ranking for a definite search term. These include site-level factors, page-level, backlinks, and domain-level factors. You can check and learn these on different credible online crash courses.
Lastly, produce info-rich content strategically and consistently. Ranking at the top spot of Google needs you to master the art of targeting your audiences and building a good buyer persona. You need to understand search intent and create content that satisfies their identified needs. Making Google News and aiming to see your photos on the first mark are also effective ways to cut to the front page of Google.
4. Social Media Marketing
Content marketers believe that social media is a top-tier distribution method for B2B marketing strategies. Knowing how social media serves as an outstanding stage for your brand to acquire more businesses and partner with them is essential as a startup. Although challenging, there is always a way to direct you to realize these goals.
First, associate your aims with business objectives. Along the process, answer the questions, "what does the company seek to achieve?" "How will social media marketing help in achieving these goals?" Most likely, your answers will lead to creating brand awareness, establishing reputation and credibility, enlightening audiences, and so on.
Distinguish social opportunities and threats. Most people in business believe that social media marketing offers beneficial and damaging results to your brand. That's why you need to strike a balance in utilizing them. Here, you can conduct a SWOT analysis and other research tools to identify what is practical to what is not.
Lastly, pick the perfect social media platforms. Many choices might make you consider using as many social media sites as possible. But Nah. It would be best if you select the right avenue where you can leverage your brand, interact with onlookers, and maximize content creation and flow. Today, 96% of B2B content marketers utilize LinkedIn for content marketing, followed by Facebook, Twitter, Instagram, and YouTube. Yet, it still depends on your research. Know the demographics and build your B2B branding and social media presence strong enough to be trusted. Remember, customers who cannot find your socials online tend to think that you are not reliable and trustworthy.
5. Make Use of Client Testimonials
To have a solid B2B marketing force, you might want to check out and use client testimonials. Considerably, testimonials are statements or videos shared by peers, social ties, and other people who subscribed to a specific product or service of your liking. There is no way that a realistic narrative from your customers who value your products will not deliver positive outcomes.
97% of B2B customers highlighted that they regard peer-reviewed or approved content as plausible and convincing. Thus, many companies that sell business-to-business goods and services love to promote through testimonials.
Venngage is an ideal case in point. This business seized its positive client testimonials and scattered them on its website. This social proof leases probable customers to know you have commendable impressions and have pleased existing clients. So, if you want to consider this B2B marketing strategy, put these brief notes in mind:
Make testimonials short. Be direct to the point, and do not let audiences skim and skip some parts of the message.
Be specific. Vagueness does not have a place in this kind of content. Show results, figures, how it helped them, advantages, and details that can make the B2B review well-presented and sincere.
Show what's unique about your business. Share to the people what makes your organization or products different from others through your valued customers' experiences.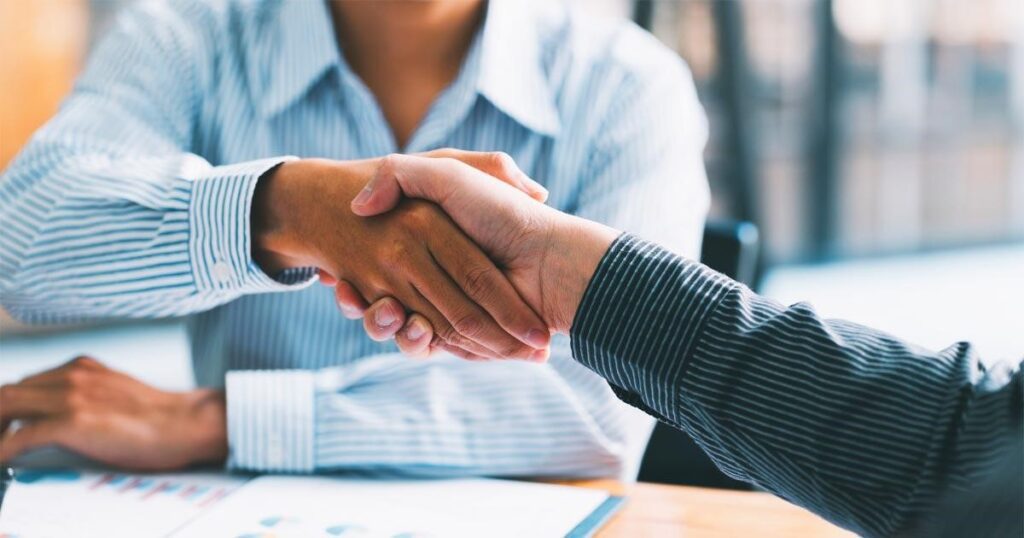 Conclusion
As a starting business, you will find yourself across hundreds or even thousands of choices. Yet, the most important thing to remember is that there is no growth in a place you are most comfortable. In the business world, you must exhaust all your efforts and explore the perfect way to introduce your brand and offers.
Amid all uncertainties, B2B marketing strategies are efficient answers. Although somewhat perplexing, B2B always finds ways to progress and serve your purpose in fast-rate marketing. So, don't stand still; do your best to learn more about these marketing schemes. You can start with the five B2B marketing strategies stated above. People are waiting to see your business gain traction. Do small steps and all the best!
About Author
Yen Pedrajas – Removal.AI
Yen is a content writer for Removal.AI, an image background remover tool. She is a digital marketing and eCommerce enthusiast who loves to write and share new insights about marketing, eCommerce, and growth hacking tips for startup businesses.
Jacob is a Digital Marketing fanatic. He loves to learn and implement new techniques to highlight the best practices in search engine optimization and Facebook Ads.
He is always seeking knowledge and opportunities so he can share his acquired wisdom with the world.
He started working at a small marketing firm early in his career and learned how to create social media and email marketing campaigns. From there, he moved on to work at a more prominent digital marketing agency, where he learned about SEO, PPC, and CRO.
He loves to study and research different SEO and CRO strategies so he can apply them in his work. He firmly believes that the people and clients he's worked with have influenced his skill growth, and he loves to help others improve their skills.
He's very driven and continually seeks ways to solve problems, create new innovative ideas, and increase his knowledge. Jacob always ensures that his work is done professionally and accurately. In his free time, he loves to go for long runs, listen to music, and spend time with his family.
About this blog
We help our clients through our services and write our novel findings through our blog to help out others.
Request a free quote
DroidOwl offers time tested Facebook Advertisement, Search Engine Optimization, and Web Development services that help brands attain and retain customers.
Subscribe to our newsletter!