In the world of digital marketing, there's no such tactic that is one-size-fits-all. One marketing tool is good in one way and the other tool is good on its own. So making the right choice with your sales funnel software tools is not easy as pie!
If you're an online business owner or an entrepreneur and cannot decide whether to choose Leadpages or to go with Clickfunnels to sell your products online, then you've landed in the right place. This guide will help you figure out the best sales funnel software tool that you're looking to optimize your online business.
In this article, we'll provide you an in-depth analysis of and fair comparison of both software tools. After understanding the difference of Clickfunnels vs Leadpages you'll learn how to capture leads, boost your conversion rate, and how to transform your website visitors, into valuable paying customers.
We recommend you that before heading towards the comparison of Clickfunnels vs Leadpages let's dig in the bold features of Clickfunnels and Leadpages one by one. Also, read Clickfunnels vs Unbounce.
What is Leadpages – An Overview
Leadpages is a well-known, relatively new, and affordable software tool that helps you to build landing pages of your website and enhance your conversion rate extensively to a new level.
Over recent years, more than 43000 customers have been privileged by this Landing page builder and built billions of impressive landing pages for their websites.
Since there's a huge variation in large, medium, and small scale online businesses now a day, therefore Leadpages is equipped with a huge variety of templates and optimization services that help you to establish multi-channel links to sell your products.
Whether you want to choose a built-in landing page or you want to design your own, you're free to create the landing page of your own choice.
Classic Features of LeadPages
To get aquatinted with the benefits and use of Leadpages let's walk through the exclusive features of Leadpages.
Template Library
The top-most feature of Leadpages is its built-in template library. You don't need to generate your landing page from scratch as Leadpages is furnished with more than 200 finest converting landing pages and 300 premium templates.
These templates are professionally designed keeping in view the needs, requirements, and size of your online business. One of the coolest features of Leadpages is that you can sort out your landing page templates through conversion rate.
All the Leadpages templates are meant for a large number of campaigns like Webinar, opt-in forms, e-Book, thank you, and newsletter.
Simple Drag & Drop Operations
Leadpages is famous for its simplicity in the digital world. It offers you the simplest operational tool of drag & drop editor. With this amazing tool, you can make your content more interactive and appealing by adding images, texts, videos, opt-in forms, and widgets to your Landing page.
Ab Testing or Split Testing
To check the performance on your website you can go through the Ab testing as Leadpages offers Split Testing as well. With this feature, you can make sure to cover any loopholes in your design before finalizing the copy of your landing page.
If you want to check the versions of your landing pages you are free to do Ab testing. Ab testing allows you to create an identical landing page with little changes in design and format. Hence, you can develop the highest converting landing page on your website.
User-friendly Interface
Leadpages is designed specifically to facilitate the common users. You don't need to have high tech expertise to build your landing pages as Leadpages offer simple, coding-free, and super-easy interface.
Customization Availability
There's a huge option for customization as Leadpages presents a large number of applications such as pop-ups, email notification, Alert bars, opt-in forms, WordPress plugin, or countdown timer. You can make your content highly interactive and engaging by using these applications.
Mobile Responsive Landing Pages
One of the striking features of Leadpages is its compatibility with all your devices. You can even build mobile pages or big screen pages using desktop, PC, or tablets.
Countdown Timer
This feature is used to get your traffic alert with the events on your website. You can set the time of an event or webinar with the countdown timer on your landing page.
SEO-Friendly Pages
To keep you visible in top-rated search engine results Leadpageds is made SEO-friendly.
Efficient Browser Speed
With so many operational and customizable features you must be bothering for speed of your landing page and browser but you don't need to worry about that, as efficient and smart coding allows you to experience the ultimate speed of your website hosting and browsing.
Smart Integration
To keep a complete record and track of your web-traffic Leadpages integrates with a big number of social networking platforms and vendors such as Google Analytics, Facebook ads, convert kit, and Active campaign.
An Active campaign is email marketing to capture leads. After sorting your leads information in the Lead box you can effectively build your email list and your Landing pages will be available for all plans.
Lead links and Lead digits
Leadpages offer the automatic signing in of leads through lead links. Once they click the link on the email they'll easily sign up. Another way of signing your leads to your website is the Lead digits that is a text message you send your leads on their phone to sign up if the email facility is not available to them.
Connectivity to Custom Domains
Before building your landing page you need to choose your custom domain. You can connect your Leadpages account or sub-accounts to 50 custom domains at a time.
Leadpages Pricing and Purchase Guide
Below are the pricing plans offered by Leadpages,
This plan is highly recommended for newbies in the world of online businesses that have planned to set up a lead-driven site. The monthly price of a standard plan is $37/month and the yearly price is $25/month. Following are the features that a standard plan offers a large number of features such as,
Publish unlimited landing pages
Build your website
Connectivity to one custom domain
Free website hosting and email support
Unlimited lead capture, pop-ups, and alert bars
Above 200 mobile-responsive high-end templates
Weekly training sessions
Facebook ad and Instagram ad builder
Standard plan of integration with more than 40 social platforms
This plan is appropriate for professional and executive online businesses who are striving to grow their paying customers. The monthly price of pro plan is $79/month and annual price is $48/month. This plan offers all the above-mentioned features of the standard plan and in addition to those it offers;
Additional connectivity to 3 custom domains
Email activated links
Unlimited access to Ab testing
Special discounts with associated companies and networks
Online sales and subscription
This plan is perfect for big marketing organizations and agencies. The price structure of the advanced plan is monthly $321/month and yearly $199/month. It covers all the above features of both plans and other these it includes,
Connectivity to 50 custom domains
Email plus text support via phone service
Advanced and premium integrations with other networks
Additional 50 opt-in SMS campaigns
Virtual coaching, courses, and workshops
Leveraged by one-to-one rapid calls
Additional 5 pro sub-accounts other than Leadpages account
Free pop-ups and triggers
Facility to create sub-accounts for your team members, clients, and partners with their personal login information
14 Day Free Trial
Other than the above pricing structures, Leadpages also offer 14 days trial free of cost. We highly recommend you to go through the trial period before you make a purchase. You're also allowed to cancel any plan if you've not made up your mind to buy any plan.
But cancellation is valid before the subscription period is over. If you cancel after the subscription period then there is no refund and you'll have to encounter an automatic paid subscription.
Pros:
Keeping in view all the above features of Leadpages we've enlisted the following pros.
Free and fastest Website hosting
Leadpages integrate a pre-installed template library
Easy and simple drag & drop customization
Unlimited custom domains and landing pages
Super-fast downloading and browsing of landing pages
Lead capture customized pop-ups and opt-in forms
Full marketing automation customer support services through phone or email
Html editor
No need for coding or high-tech programming skills
Unlimited lead capture including all customer types of small, medium, or enterprise businesses
Proper customer segmentation
Accessibility to Ab testing or split testing
Unlimited publishing and lead generation
Mobile responsive Leadpages
Amazing offer of 14 days cost-free trial
Unlike convert kit that just focuses on creating your email list, Leadpages offer free Webinar hosting and live Google broadcast to communicate your potential audience
Cons:
Although Leadpages has unlocked the productive ideas to grow your business but it has some negative aspects as well.
Leadpages is relatively inflexible in terms that its standard plan has limitations to match your product with your landing page
Drag & drop feature limits you to resize or reselect the page elements to drop on the right spot. Once you miss the spot you can't change it again
Limited access to resizing and alignment of widgets and layout
Doesn't really allow split testing on the standard plan or low price bundles it's only available with advanced plan
Limited user experience and you can get upset with the user interface although it's easy to learn but you do not get your desired response every time.
Limited styling of lead box available, it may not match your branding product
Standard templates have limited customization, you cannot rearrange or add new content you can just change the color and font of the templates
Prices are relatively high and standard level services don't offer split testing and advanced integration with tools
No refund on cancellation after the trial period
Customer support and chat is only available with pro and advanced plans it's not available with the standard plan
What is Clickfunnels – An Overview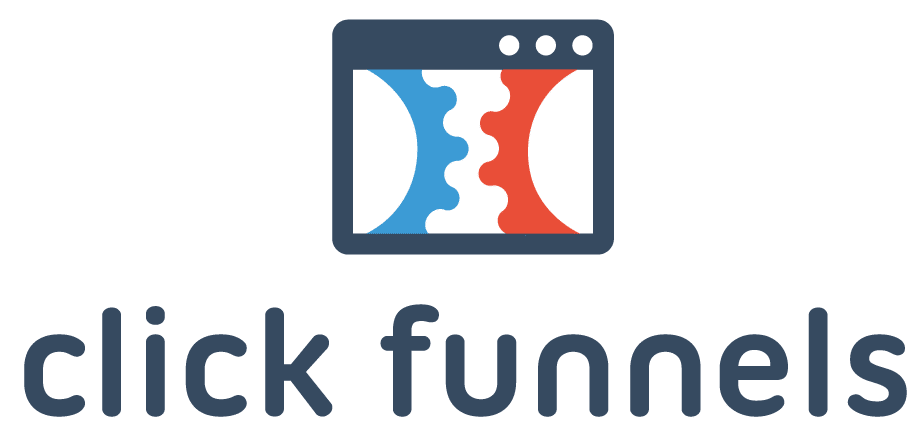 Do you want to get your message across the digital world?
And don't know the techniques to do so?
Then Clickfunnels is the best and all-in-one marketing tool to build your sales funnel or to sell your products. This is the most authentic sales funnel builder for the beginners of online businesses who don't have any awareness of programming.
Currently, more than 141,355 entrepreneurs are changing their online business life by using Clickfunnels. With this amazing sales funnel software, you can provide step-by-step guidance to your web visitors and help them with the best solution to their problems. Read Clickfunnels vs WordPress.
Fantastic Features of Clickfunnels
Let's find out what Clickfunnels has for you!
Multi-functional Sales funnel Builder
Clickfunnels is not just a simple software for building landing pages but in reality it's a complete platform where you can build your sites, sales pages, landing pages, email lists, advertise your products, and sell your products straight away to your customers. It's not simply a page builder but a build your entire sales funnel. Also, read BuilderAll vs Clickfunnels.
Pre-built Funnels
Clickfunnels is equipped with a great variety of beautiful pre-built funnels and landing pages that are specially designed to guide your leads through a step by step procedure to convert them from web visitors to potential customers. Additionally,
It has SMS funnels, text funnels, opt-in funnels, webinar funnels to help you promoting various marketing campaigns on your website.
Full Integration with Entire Sales Funnel
One of the finest features of Clickfunnels is that it integrates with your entire sales funnel. This feature enables you to collect leads, their contact information, offering them incentives to develop their interest in your product, and giving them full awareness of your product. If the customers buy your product then you've the option to retain your potential customers by adding a thank you page or newsletter.
Multi-dimensional Connectivity
With is classic feature, you can connect to your targeted audience not only through the emails but also through a large number of other social networks like social media, Facebook ads, text messages, pop-ups, opt-in forms, messenger, and notifications.
Simple Drag & Drop Editor
Simple and handy drag & drop feature allows you to build unlimited sales pages and sales funnels with ease of designing and editing.
Clickfunnels Template Library
There's a huge library of templates and sales funnels available in Clickfunnels. You can choose your desired design from here and you are to navigate the designs and themes.
Ab Testing or Split Testing
You can create new funnels with some changes in the existing funnel and check the response of your web traffic. This will help you to know which design gets more conversion rate. With split testing, you can create different versions of your website.
Email Autoresponder
This is the most exclusive feature of Clickfunnels, a set of emails that are automatically generated for your customers. This feature enables you to directly deal with your customer and you'll become aware of your customer's need or problem and hence provide the right content or product to them.
For full marketing automation and to automate the online campaigns Clickfunnels is integrated with autoresponder such as active campaign, convert kit, drip, Hubspot, and many more.
Membership Sites
One of the coolest features of Clickfunnels is that it offers membership sites to your subscribers. Membership sites are one of the best ways to earn a handsome amount and to deliver your products to the paying customers.
Once your customer gets membership on your website you can develop a healthy relationship with your valuable customers depending on their purchase.
Pre-built Shopping Cart
There's no need to sign up for a new network or service for your customer's online shopping as Clickfunnels provides a pre-built advanced shopping cart on your website.
Free Hosting of Sales Funnel
Clickfunnels can host your entire sales funnel no need to hang on with the third-party networks or services. You are free to host your website on your own. Additionally, you can create a domain to your Clickfunnels account.
Follow-up of Customers
Clickfunnels is not an expert for boosting your conversion rate but also keeps a complete track of your web monthly visitors even after they left your page as it is integrated with upsell and downsell pages, thank you page, and newsletters on the checkout.
Integration with Affiliate marketing (BackPack)
What makes Clickfunnels different and outstanding from the other marketing tools crew, is its high integration with the affiliate program. This feature enables you to increase your online selling and branding of the products.
You can sell your digital and physical products to the right paying customers. With this feature, you can manage your payments, commission, and dealing with your affiliate team members and partners within your sales funnel. You can do this all with zero-tech knowledge.
Backpack not only keeps a complete track of your click and sales of your products but also monetize the payment of your partners.
Payment Gateways
Clickfunnels offers a great variety of payment gateways that no other sales funnel software offers. All the payment gateways are integrated with upsell and downsell sequences. This helps you to maximize the revenue.
Clickfunnels payment gateways integrate with both i.e. direct payment collection and with third party networks or vendors. The renowned payment gateways are PayPal, stipe, Apple/Android, EasyPayDirect, NMI, Auothorize.net, ClickBank, and many others.
Absolute Customer Support Services
Clickfunnels offers the best customer support services through the members of the technical team. This facility is available with all the pricing plans of Clickfunnels. You're welcome to do live chat, take online courses, coaching and training sessions, or webinars.
To boost your marketing and online business skills you can also get the privileged of expert online marketing persons such as Russell Brunson, a successful, shining star in the world of digital marketing and the founder of Clickfunnels.
He made billions of dollars with his outstanding marketing strategies. And now providing full guide and conducting workshops on Clickfunnels. He is also co-author of various books including Expert Secrets, Dotcom Secrets, and Funnel Hackers Cookbook.
Various programs to grow your business
30 Day summit, One Funnel Away Challenge.
Clickfunnels Pricing and Purchase Guide
Clickfunnels offers two pricing plans based on the needs of online businesses,
A Basic or standard plan is highly suitable for businesses that just want to build a small number of sales funnels and do an ordinary number of sales per month. The basic plan costs $97 per month. Basic plan offers,
20 sales funnels
100 sales pages
20,000 visitors/month
3 custom domains that integrate with your funnel
3 payment gateways
1 membership user
0 follow-up funnels
No Backpack
Good customer support
Etison Suite or Platinum Plan
This is the premium plan of Clickfunnels. Here you're free to build whatever you want as it has no limits for building funnels and capturing leads. You have unlimited access to collect traffic and to sell your products. Compare Clickfunnels and Kartra.
Etison Suite is best for businesses with a high magnitude of sales and big affiliate organizations. This plan is highly recommended for people who want to add a large number of funnels to be connected with their accounts. The cost of Etison Suite is $297 per month. It offers,
Unlimited funnels
Unlimited pages
Unlimited visitors/month
9 custom domains
9 payment gateways
3 users/members
Backpack available
Unlimited follow-up funnels
Excellent chat support and 24/7 customer service
14 Day Free Trial
Clickfunnels welcomes you to take a 14-day free trial before your purchase. With this free trial, you'll get acquainted with the features and use of Clickfunnels and get the advantage of free funnel templates, webinars, and workshops.
There're no conditions and commitments in this 14-day trial so get happy learning with a free trial!
We've drawn the following pros and cons depending on the above features of Clickfunnels.
Pros:
Best and easy way to create funnels in just one click
One-stop solution to all your problems and keep your business organized
Split testing, highest conversion rates, and complete tracking of your potential customers
Mobile-responsive interface and funnels
SEO optimized funnels
Highly customizable drag & drop features
Built-in email triggers, opt-in forms. Pop-ups, alert bars, and notifications
Highest marketing automation with email automated system
Best email autoresponder integration within your sales funnel
Flexible and modifiable designs and features
Best platform for advertising the ads campaigns as it actively integrates with Facebook
High integration with custom domains and multifunctional platforms within the Clickfunnels
1 click upsell
Coding-free system
Multiple payment gateways
Built-in smart shopping cart
Unlimited leads, customers, conversion rate, and sales
Cons:
Clickfunnels is a relatively expensive solution and it requires a paid subscription per month
Customer service is not as swift and smooth as it seems, sometimes it may take from a minute to several hours to sort out a problem depending on your requirements.
Setting up lots of funnels can be a bit confusing as you've to use many URLs for different pages.
You've to select domains and subdomains for each funnel.
The biggest flaw of Clickfunnels is that you cannot claim for your pages and funnels because you don't have any ownership and everything belongs to Clickfunnels. So if you ever plan to leave you'll have to restart your business from scratch
Differences between Leadpages and Clickfunnels
After having a detailed review of features, pricing plans, pros, and cons of both marketing software tools we've come to an unbiased comparison of Leadpages vs Clickfunnels.
| Leadpages | Clickfunnels |
| --- | --- |
| Simple and easy landing page builder | All-in-one system to build pages, sites and your entire sales funnel |
| Recommended for beginners and small businesses | Preferred for entrepreneurs, large online organizations and affiliate businesses |
| Capture leads and meant for lead generation | Meant to build whole sales funnels and for boosting conversion rates |
| Landing pages are clean, beautiful and professionally designed with limited editing and styling | Highly flexible landing pages and free for editing and styling with high converting rates |
| Split testing available with advanced plans and above | Unlimited Ab/split testing available with all pricing plans |
| Simple and basic integration with data collection and campaigns | Advanced integration with ads campaigns and email autoresponder |
| Limited upsell and downsell pages | Unlimited upsell and downsell sequences and complete follow-up of customers |
| Customer support is not much integrated its only available with pro and advanced plans | Well-established customer services with experts and successful entrepreneurs, integrated with all type of low and high plans |
| One step basic checkout through PayPal or Stripe | Wide range of payment gateways with direct and third-party payment integration |
| No built-in membership integration you've to integrate with third-party networks for selling your products | Clickfunnels is a clear winner in the category of membership sites for delivering products and services |
| No built-in shopping cart | Pre-built shopping cart to sell your products online within your sales funnel |
| There's no incorporation of the affiliate program and affiliate businesses | Full integration with affiliate marketing and to connect your funnel with affiliate programs |
Our Verdict:
Keeping in view all the above features and contrasting factors it's quite a daunting task to decide between Leadpages and Clickfunnels. Since the features of both marketing tools are alike so it solely depends on, which marketing platform you need to grow your online business.
However, you must ask following questions from yourself before making any decision about Leadpages vs Clickfunnels,
Do I just want a professional page builder for my existing website or want to build my entire sales funnel?
What I want from the captured leads on my website?
Whether I want to grow my online business with email marketing or I need multiple ways such as social media marketing, advertising marketing, or affiliate marketing?
How accessible and handy is that marketing software in use and learning that I'm going to purchase?
What price plan can I afford that will give me the best revenue?
The answers to all the above questions are if you're an existing business and just need an easy and professional page builder with multiple integrations then Leadpages is a worthwhile service for you.
And if your goal is to build customizable pages, sales funnel, full marketing automation, without any integration and reliance on third-party services then you should go with Clickfunnels as it has all-in-one built-in features.
We conclude here by saying that Clickfunnels takes the win over Leadpages in terms of customization, marketing automation, customer support, price, and revenue by all means!
DroidOwl is dedicated to providing cutting edge sales and lead generation solutions for large and small businesses. Contact Us to know more.
Jacob is a Digital Marketing fanatic. He loves to learn and implement new techniques to highlight the best practices in search engine optimization and Facebook Ads.
He is always seeking knowledge and opportunities so he can share his acquired wisdom with the world.
He started working at a small marketing firm early in his career and learned how to create social media and email marketing campaigns. From there, he moved on to work at a more prominent digital marketing agency, where he learned about SEO, PPC, and CRO.
He loves to study and research different SEO and CRO strategies so he can apply them in his work. He firmly believes that the people and clients he's worked with have influenced his skill growth, and he loves to help others improve their skills.
He's very driven and continually seeks ways to solve problems, create new innovative ideas, and increase his knowledge. Jacob always ensures that his work is done professionally and accurately. In his free time, he loves to go for long runs, listen to music, and spend time with his family.
About this blog
We help our clients through our services and write our novel findings through our blog to help out others.
Request a free quote
DroidOwl offers time tested Facebook Advertisement, Search Engine Optimization, and Web Development services that help brands attain and retain customers.
Subscribe to our newsletter!