Imagine, if you will, a busy street in your local town. Lined on either side with many businesses, one particularly catches your eye—a dental practice brimming with patients, a lively and prosperous hub amidst the bustling street.
Have you ever wondered why that specific dental practice stands out?
What if I told you it isn't solely about the quality of their services but also their prominence in the digital realm?
The secret sauce to their success is a robust local SEO strategy, and that's precisely where our marketing agency, DroidOwl, comes into play.
The Hook: Setting the Stage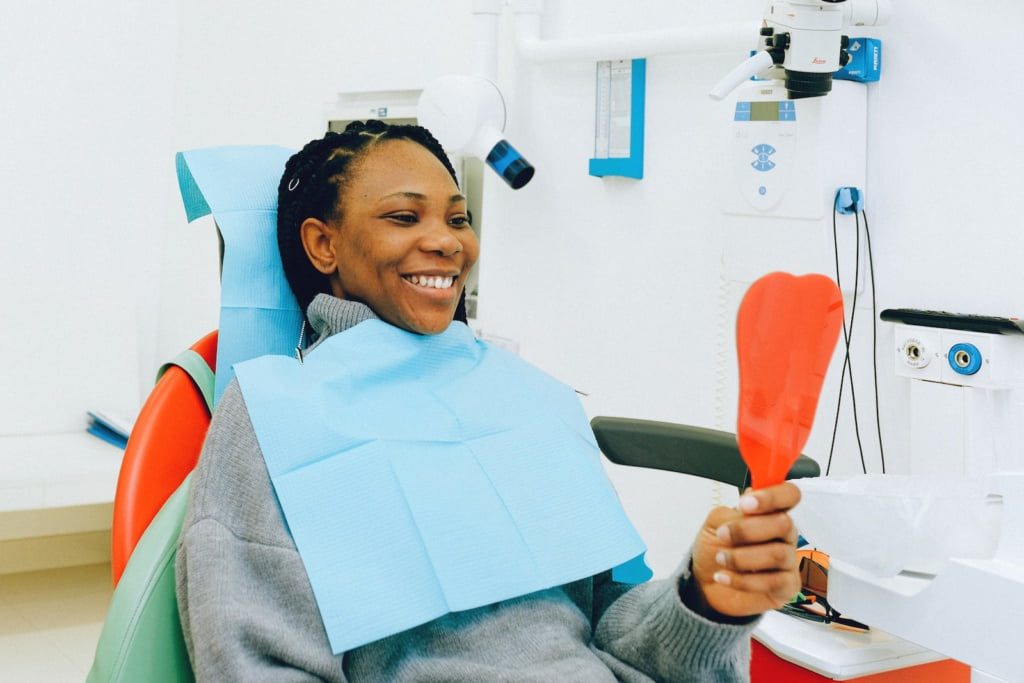 Everyone's on the internet these days, including your potential patients.
When they experience a toothache or require a routine check-up, their first instinct is to search online for local dentists. Your challenge is to appear as their best choice when they do so.
DroidOwl can help you become the star of the local search results, making your dental practice as prominent as the one on our imaginary busy street.
Local SEO: The Cornerstone of Your Practice's Success
Local Search Engine Optimization (SEO) is optimizing your online presence to attract more business from relevant local searches. These searches occur on Google, Bing, Yelp, and similar platforms.
A solid local SEO strategy means your dental practice will be there when potential patients search "dentist near me" or "best dentist in [your town]."
DroidOwl: Your Guide in the Digital Jungle
At DroidOwl, a team of SEO wizards is ready to wave their magic wands over your online presence. Our sole aim is to ensure your dental practice dominates local search results, putting you ahead of your competition and bringing more patients through your door.
We've refined our SEO strategies to suit dental practices' unique needs like yours. Here's how we do it:
Comprehensive Website Audit and Keyword Research
The journey starts with a thorough website audit and comprehensive keyword research. We identify your current position in the online realm, gauge the competition, and determine the best keywords to target.
SEO-optimized Content and Metadata
We optimize your website's content and metadata based on our keyword research.
This isn't just about sprinkling keywords on your website; it's about crafting high-quality, engaging, and useful content for your potential patients.
Google My Business Optimization
An optimized Google My Business (GMB) profile is crucial for local SEO.
We ensure your profile is accurate, complete, and attractive, making it easier for potential patients to find and choose your practice.
Local Citations and Reviews
We help you leverage local citations and reviews, crucial elements of Google's local ranking algorithm. We make sure your business is listed correctly and consistently across various directories.
Simultaneously, we encourage happy patients to leave reviews, boosting your credibility.
Regular Monitoring and Reporting
SEO isn't a one-and-done deal. We continuously monitor your website's performance, providing regular reports and making necessary adjustments to keep up with the ever-evolving SEO landscape.
Take the lead in your community with DroidOwl's bespoke SEO services tailored for orthodontists. Elevate your online visibility, outshine your competitors, and attract more patients to your practice. It's time to conquer local search results. Contact us today, and let's build your digital dominance together!
Conclusion: Embrace the Power of Local SEO with DroidOwl
In a digitally driven world, a solid local SEO strategy can be the differentiating factor that sets your dental practice apart. It's about being seen when it matters most.
At DroidOwl, we don't just offer marketing services; we provide a gateway to success for your dental practice in the digital realm. Our proven strategies are the secret sauce to a thriving, prosperous dental practice that stands out.
Let's work together to bring your digital presence to life and make your practice the talk of the town!
Jacob is a Digital Marketing fanatic. He loves to learn and implement new techniques to highlight the best practices in search engine optimization and Facebook Ads.
He is always seeking knowledge and opportunities so he can share his acquired wisdom with the world.
He started working at a small marketing firm early in his career and learned how to create social media and email marketing campaigns. From there, he moved on to work at a more prominent digital marketing agency, where he learned about SEO, PPC, and CRO.
He loves to study and research different SEO and CRO strategies so he can apply them in his work. He firmly believes that the people and clients he's worked with have influenced his skill growth, and he loves to help others improve their skills.
He's very driven and continually seeks ways to solve problems, create new innovative ideas, and increase his knowledge. Jacob always ensures that his work is done professionally and accurately. In his free time, he loves to go for long runs, listen to music, and spend time with his family.
About this blog
We help our clients through our services and write our novel findings through our blog to help out others.
Request a free quote
DroidOwl offers time tested Facebook Advertisement, Search Engine Optimization, and Web Development services that help brands attain and retain customers.
Subscribe to our newsletter!