Clickfunnels Vs Unbounce: Which one is the best?
Do you agree that the landing pages are crucial in the Sales process?
Most certainly, you do because simple Google ads and Facebook ads don't work anymore. If you are looking for a comparison between Clickfunnels and Unbounce, you know the importance of landing pages in sales & marketing funnels.
Creating an effective landing page is a tricky job. There are essential and non-essential elements that must be included to make the landing page effective. Choosing the elements to put on your page is difficult to determine because the ways that worked before may not work in the future, and the methods which worked for others may not work for you.
We know that simple things like a simple illustration of the product in animation or a picture or even a word can vary the number of conversions. It is necessary to find a starting point considering this situation.
How to make a sales page that costs less and makes more profit?
If you hire a designer for building a custom page, it can be pretty expensive. It may bring you a lot of profit, but you have other quicker and cost-effective options. These can also get you profits beyond expectations. There is a software category that can help you build your landing pages and funnels by using templates, dynamic test replacement, and other tools that can optimize the sales.
Many software can be compared, like Clickfunnels Vs Leadpages, Unbounce Vs Leadpages Vs Instapage, and many more, but we will be comparing Clickfunnels Vs Unbounce today. Also read Clickfunnels vs WordPress, BuilderAll vs Clickfunnels.
Unbounce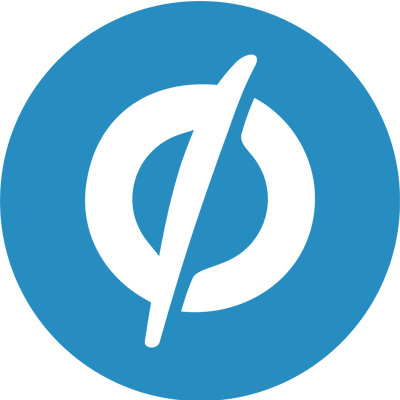 Since 2009 this software is providing landing page services. It is one of the first software to make template oriented landing pages. It makes you able to build custom pages by a simple drag and drop method used by the Unbounce builder and allows you to add pictures, videos, maps, and much more to these landing pages.
You can make sticky bars, popups, other sorts of such marketing pages, and customize them however you want. A/B split testing is also available, and if you are not happy with that, Google Analytics can be used as a third party analyzing software. It can also be integrated with Hubspot CRM to maximize the conversions.
In short, it can prove to be perfect for landing page building due to its practical landing page tools.
Clickfunnels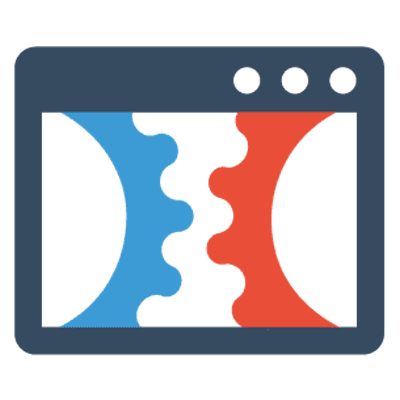 It is an online selling platform providing a cloud-based hosting solution for entrepreneurs and small businesses. It is a SaaS that allows you to develop different types of marketing funnels that contain lead capture forms, squeeze page funnels, upselling pages, down selling pages, email campaigns, and much more. It helps you make the specific channel of pages that leads to the conversion of the customers.
It offers opt-ins, sales page funnel, lead generation, webinar funnel, membership sites, and much more. It makes use of CTAs ( call to attention) in a more advance and ideal way to maximize conversion rates. All it offers can work for your business to get your profits.
Clickfunnels takes into account the psychology of the human mind and makes use of it to create tools that can be used to trigger the thoughts of people differently to get more and more potential customers.
It takes care of the marketing and sales of your business.
Coming to the comparison:
Type of customers:
| | | |
| --- | --- | --- |
| Type of customer | Unbounce | Clickfunnels |
| Free Lancers | Yes | Yes |
| Small Business | Yes | Yes |
| Mid-sized business | Yes | Yes |
| Enterprise | Yes | A few |
From the above-given data, it can be inferred that Clickfunnels is not that helpful for the large enterprises and the reason behind that maybe that they want new innovative ideas for their marketing. They build their landing pages and customize them to optimize the marketing strategies, which are determined by their own set of rules.
Features:
| | | |
| --- | --- | --- |
| Feature | Unbounce | Clickfunnels |
| Activity dashboard | No | Yes |
| CRM integration | Yes | Yes |
| Contact database | No | Yes |
| Conversion rate optimization | Yes | Yes |
| A/B Testing | Yes | Yes |
| API | Yes | Yes |
| Comm-management | No | Yes |
| Customizable branding | Yes | No |
| Customizable templates | No | Yes |
| Drag and drop interface | Yes | Yes |
| Monitoring | Yes | Yes |
| Reporting and statistics | Yes | No |
| Third-party integrations | Fewer | Yes |
| Customer database | No | Yes |
| Email notifications | No | Yes |
| Landing page templates | Yes | Yes |
| Performance reports | No | Yes |
Considering the features offered by both, it can be easily said that Clickfunnels win here. It is based on more modern concepts of online marketing, so it provides more advanced solutions. The templates available for the pre-built funnels in the Clickfunnels are close to ideal ones and can even generate leads from social media.
Top features offered by both are:
Clickfunnels: monitoring dashboard, API connections, campaign analysis
Unbounce: landing page templates, A/B testing and real-time stats
Security:
| | | |
| --- | --- | --- |
| Option | Clickfunnels | Unbounce |
| Multi-factor authentication | No | Yes |
| HTTPS | No | Yes |
| Data encryption at rest | No | Yes |
Unbounce keeps its security at best. It provides more safety to the users as compared to Clickfunnels. This security attracts more enterprises because these enterprises don't want any security breaches.
Pricing:
The cost of marketing must be managed in every business to keep it profitable and to run. The money you are investing in marketing and promotion must be invested intelligently so that you choose the best marketing platform for the best price.
One of the primary purposes of using such software is to save as much money as possible. To decide between these two, the cost of using them must be considered.
Unbounce:
14-day free trial
Basic plan: 79$ per month
Premium plan: 159$ per month
Enterprise plan: 399 plus per month
Clickfunnels:
14-day free trial
Basic plan: 97$ per month
Advanced plan: 297$ per month (including Actionetics and Backpack)
Clickfunnels cost a little more, but it provides some additional features and modern-day techniques for converting customers. Different people have different views regarding the cost of using both of these software. Mostly the entrepreneurs who are new to this stuff choose Clickfunnels over Unbounce, neglecting the fact that it costs more in the basic plan. This is because Clickfunnels offers more for new people.
Support:
When you have problems, the customer support offered by the software you are using is critical. Let's compare the support options provided by both of these.
| | | |
| --- | --- | --- |
| Options | Clickfunnels | Unbounce |
| Online support | Yes | Yes |
| Tutorial Videos | Yes | Yes |
| Phone support | Yes | Yes |
| Knowledge-based support | No | Yes |
Some people have given reviews that when they have technical issues and need complex answers, the support provided by Clickfunnels doesn't help them.
Unbounce, on the other hand, provides support for every type.
So in providing support, Unbounce wins!
Integrations:
Integrations are crucial because, in different processes, services of third parties are necessary, and the users need more options.
Integrations offered by Unbounce are 130 in number.
Integrations offered by Clickfunnels are 39 in number.
Again Unbounce wins here. Hell of a difference is present between the number of integrations offered by both.
Reviews:
Clickfunnels:
Ratings from 250 users of Clickfunnels are given,
| | |
| --- | --- |
| Excellent | 176 |
| Very good | 51 |
| Average | 16 |
| Poor | 3 |
| Terrible | 4 |
Overall rating: 4.57/5
Pros:
A regular user says that he loves Clickfunnels as it is an easy funnel builder, and more importantly, he loves the Clickfunnels Community.
Eric says that he like the easy interface, and the education behind the marketing strategies is excellent.
Andres says that this platform helps us to automate all our sales funnels, and it provides you with top quality web pages.
Cons:
Rachel says that there are a few issues that are hard to identify, and she cloned a funnel but was unable to see a preview.
David says that if you are starting, this will kill the cash flow.
Shamaia says that it promises ease, but once you get in, it is confusing as hell.
Unbounce:
It is the choice of 15000+ brands.
From the data collected from 198 people, these ratings are gathered:
| | |
| --- | --- |
| Excellent | 136 |
| Very good | 50 |
| Average | 9 |
| Poor | 1 |
| Terrible | 2 |
Overall rating: 4.6/5
Pros:
Sunil says that it is user friendly and competent to use, and he has used the trial version, and he likes the way he can create desired pages.
Xavi says that it is just amazing, and all we need to do is configure landing pages and popups.
Dennis says that Unbounce is a great landing page platform for marketers looking for robust and secure solutions.
Cons:
A verified user says that Unbounce never offered compensation for the losses produced by their terrible uptime.
Alfred says that every time he set up an account, it never worked for him.
Again a verified user says that simple things stop working.
Conclusion:
If you ask me, I will choose Clickfunnels. Also, read Clickfunnels vs Kartra.
Unbounce only helps to build landing pages, popups, some sticky bars, and that's it. It is built to produce landing pages only. The same landing page builder must be used to build any page that is built from Unbounce. Integrations offered by Unbounce are far more than those provided by Clickfunnels. Security is far more sophisticated, and many classic features are there which can help enterprise plans. If we come to the costs, Unbounce has a cheaper basic plan, but other plans are far from the reach of an unsophisticated businessman.
Coming to the Clickfunnels, it offers more modern features as compared to Unbounce. It lets you make funnels fast using templates of a wide variety. You can use email autoresponders as third parties, but it offers Actionetics also. It can be referred to as complete automation software. A comprehensive affiliate system can be made and handled through backpack. If the price is considered, it offers the basic plan for 97$, which is a little more than the 79$ plan offered by Unbounce, but it is worth it. For beginners, Clickfunnels is the best option, in my opinion.
So I will recommend Clickfunnels to people because, in my opinion, it is more innovative than Unbounce and can help you more than Unbounce.
DroidOwl is dedicated to providing cutting edge sales and lead generation solutions for large and small businesses. Contact Us to know more.